I know it's not Spring anymore and this post is so overdue, but I have been looking back over the past few months and there are a few things that I really wish I had recorded on here.  I can't catch up with all of them, but our annual trip to Butlins in Minehead for Spring Harvest is an important part of our year, and it would be strange to have nothing written about it.
After a long journey down the children were very excited to catch a glimpse of the Skyline as we approached Minehead, and as soon as we arrived they headed straight for the Soft Play.  We had lunch and then registered for the children's groups, and after that it was time to settle in to our chalet.  That was the bit I was excited about, and I managed to get one photo of our bedroom looking lovely, but the children left a trail of destruction everywhere else before I could record how nice it looked when we entered!
One of the highlights of our holiday was the All Age Worship led by Big Ministries who are brilliant, and the children had a lot of fun.  It was a great combination of singing, stories, puppets, messy crafts and dancing with ribbons!  Somehow that makes it sound really busy, but in fact it was a very restful and relaxing end to the day.
My favourite afternoon of the holiday was when Rabbit and I went in to Minehead with our lovely friend Sarah.  You can see from the pictures that Rabbit loved all the attention and had a really wonderful time, so that made me very happy.
There are not many things that Rabbit likes more than ice-cream, but cuddles would probably come just a little bit higher on the list!  Or maybe not… but anyway, having both is definitely her idea of happiness.
On the way back, when Rabbit realised that I was taking pictures of her from behind she insisted on leaning her head backwards so I could take a picture of her face upside down.  Funny girl!
On the last afternoon of the holiday, we managed to fit in a bit of time at the beach.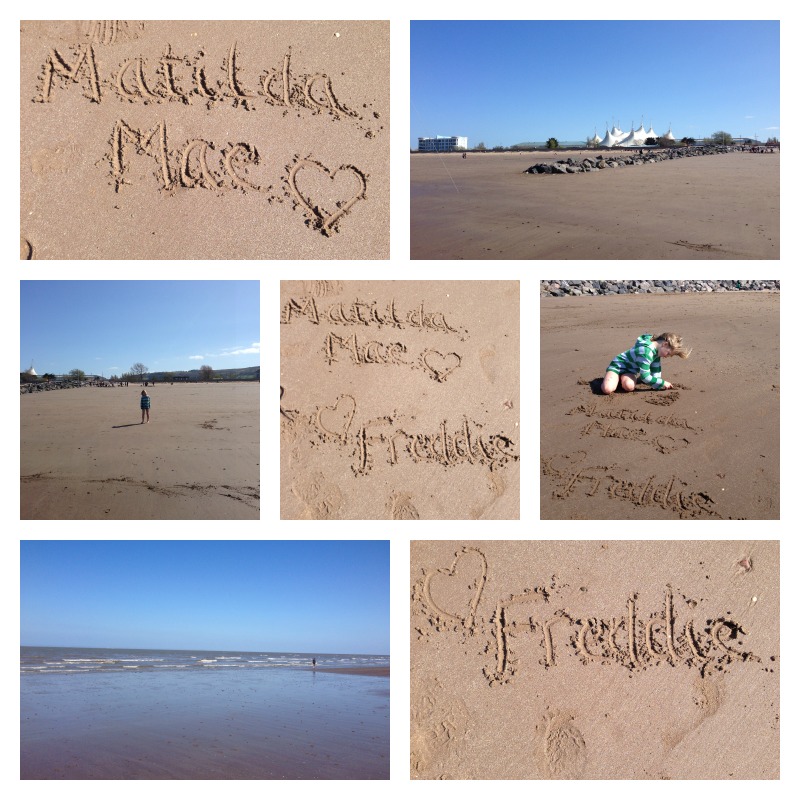 It was a little stressful getting everyone together and down to the beach, but once we were there all the children were happily occupied and I was able to have a moment to myself to remember Freddie and Matilda Mae who were very much on my mind that week.
Playing with sand is so relaxing and we would all like to have stayed longer, but we had booked a table at the Firehouse Grill restaurant in Butlins to celebrate Tiddler's birthday with our friends.  It's a really good restaurant and we have eaten there every time we have been to Butlins in recent years.
We ate early and the food was served quickly so we were able to make it just in time for the All Age Worship again in the evening.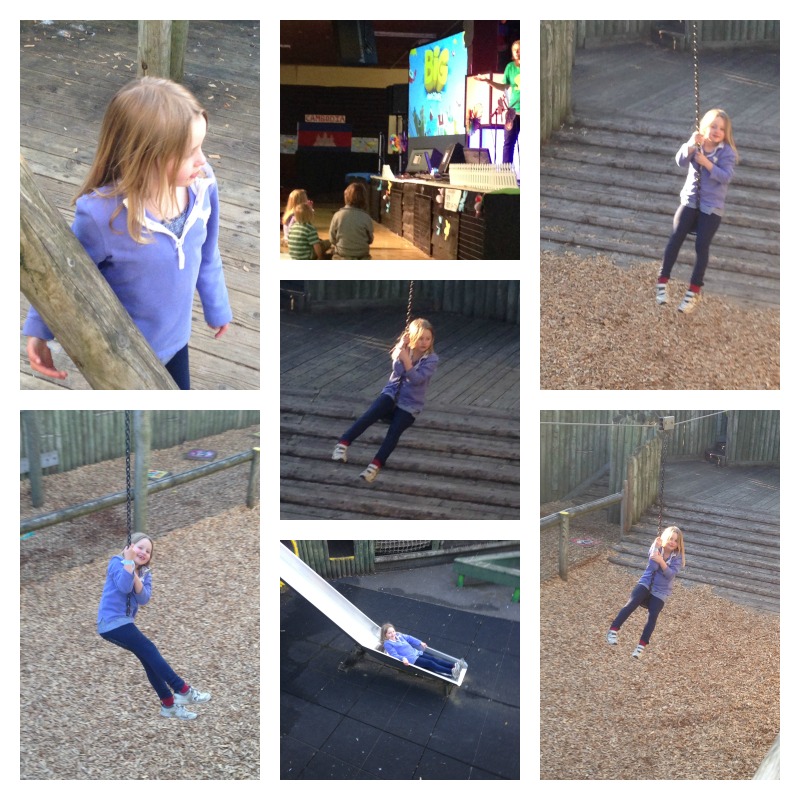 After that, while the older children were at their evening activities and Tiddler was getting ready for bed, I spent a bit of time with Rabbit in one of the outdoor play areas.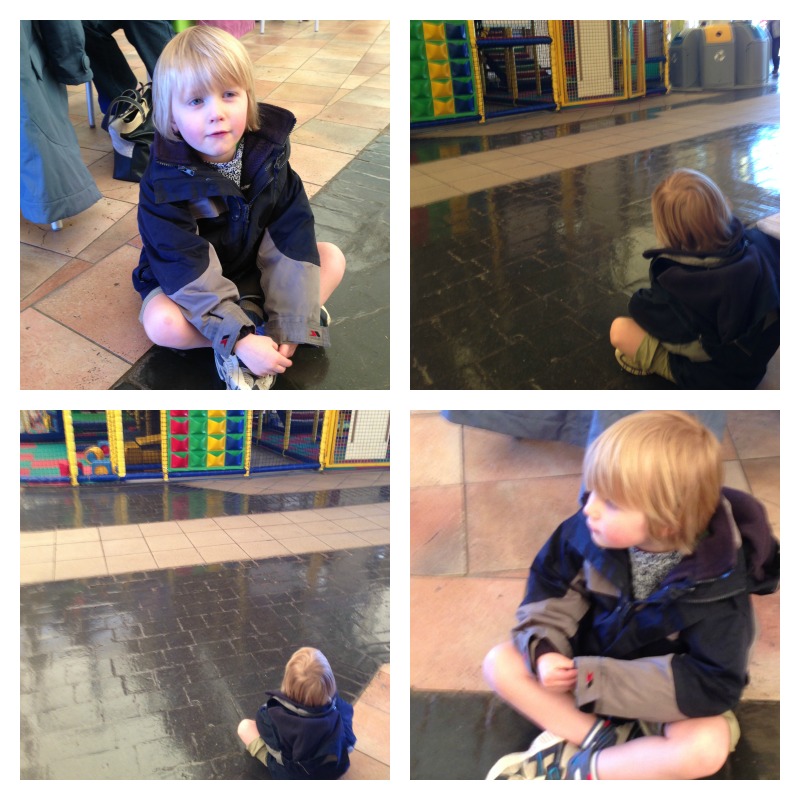 We had a really good time and on the last day the children really didn't want to leave.  While the older ones were in their final group sessions, Tiddler sat and waited patiently for the soft play area to open!  He spent the rest of the morning there, and when the older ones came back they had to have one last go too.  We all left with some very happy memories and are already planning our next visit in 2015!