The third book we have been sent by Macmillan from the Let's Read series is The Princess and the Pig.  We loved Room on the Broom and What the Ladybird Heard, and this one was equally popular with the children.
Let's Read! The Princess and the Pig, Jonathan Emmett and Poly Bernatene, paperback, £4.99, published by Macmillan.
This is another excellent story, redesigned to be approachable to early readers.  The text is not changed, but the layout and font are child-friendly and the book is a comfortable size for small hands to hold.  I know I keep going on about how brilliant the Let's Read series is, but I can't tell you how excited I get when a publisher understands that great books are great books, reading them is a pleasure, and children will want to do it if you give them the chance.
The Princess and the Pig is a humorous reworking of traditional fairy tale themes, characters and language.  The story begins with a poor farmer who is returning from market with a piglet in the back of his cart.  As the farmer passes the palace, a wonderfully improbable set of circumstances occur, leaving Pigmella the piglet in the palace, and Priscilla the newborn princess in the cart.  The King and Queen think it is the work of a bad fairy, while the farmer and his wife believe a good fairy is responsible.  The princess and the pig grow up in each other's homes until the farmer and his wife realise what has happened and decide that they must take Pigmella back to the palace.  It doesn't end there however.  There is of course a happy ending, but it is not quite the one you might predict.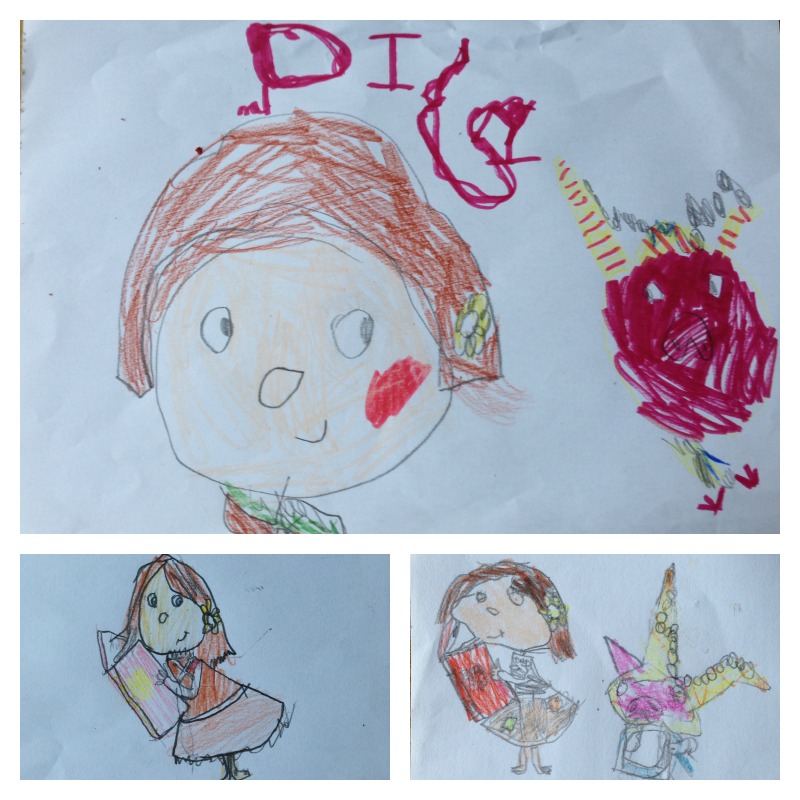 We really enjoyed this book.  The story is funny, the subversive allusions to fairy tales are cleverly thought out and the ending is satisfying.  The illustrations are excellent, and they inspired the children to do some lovely drawings of their own.
We were sent the book free of charge for the purpose of this review.