We have enjoyed reading The Carrot Cake Catastrophe! by Elizabeth Dale and Gemma Raynor, which was kindly sent to us (rather a long time ago) for review by Parragon Books.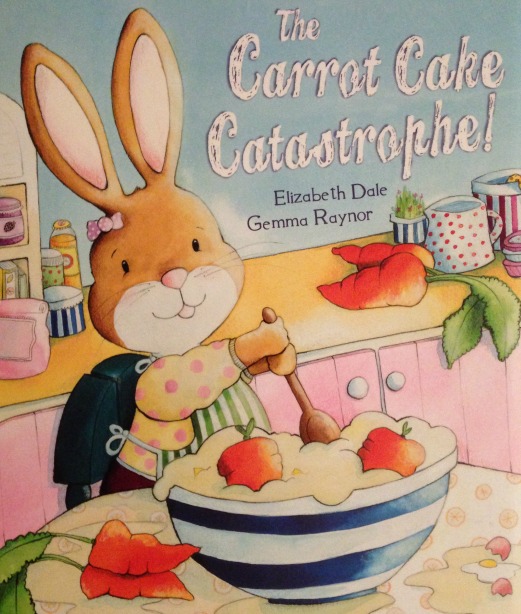 It's mum's birthday, and Jenny and Grandad try to make her a carrot cake.  Unfortunately, they make a few mistakes, and it turns into a catastrophe!  Jenny is very sad, until her mum comes along and makes everything alright again.
At the end of the book, there is a recipe for carrot cake and Rabbit was keen to try it, so she wrote a shopping list for the ingredients we needed.
When it came to making the cake, Tiddler wanted to join in, and they worked very well together taking turns.
After a while, Tiddler had had enough, and Rabbit was left to finish the job.  Though I helped her, she really did a lot of the work herself.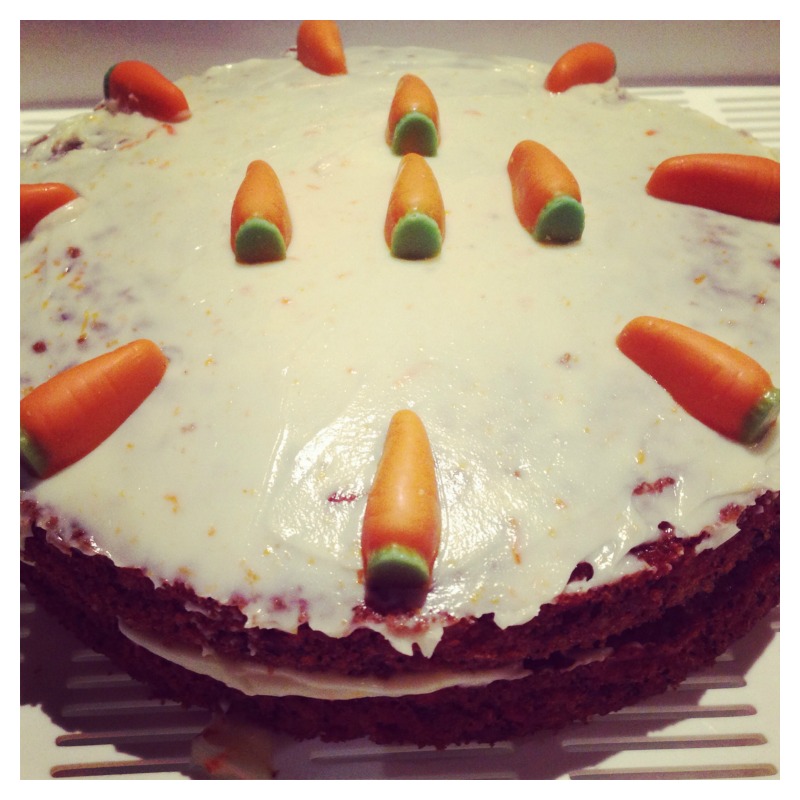 Rabbit was very pleased with the results, and I am very proud of her.  She is planning to make it again for my birthday, which is good because it was actually the most delicious carrot cake I have ever tasted!
We were sent the book free of charge for the purpose of this review.