We love the new Dino Supersaurus colouring and sticker books from Parragon.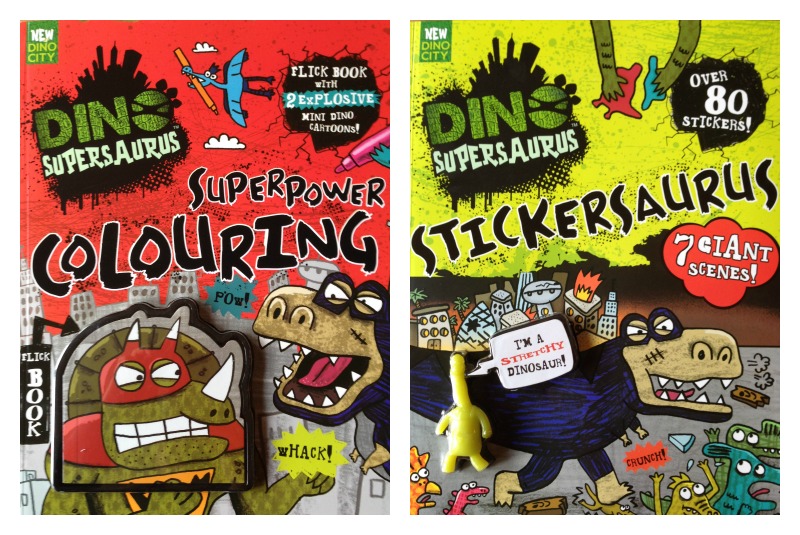 The books are set in New Dino City, where a band of fearless Dino Supersaurs are battling against T-Rex and his fellow baddies.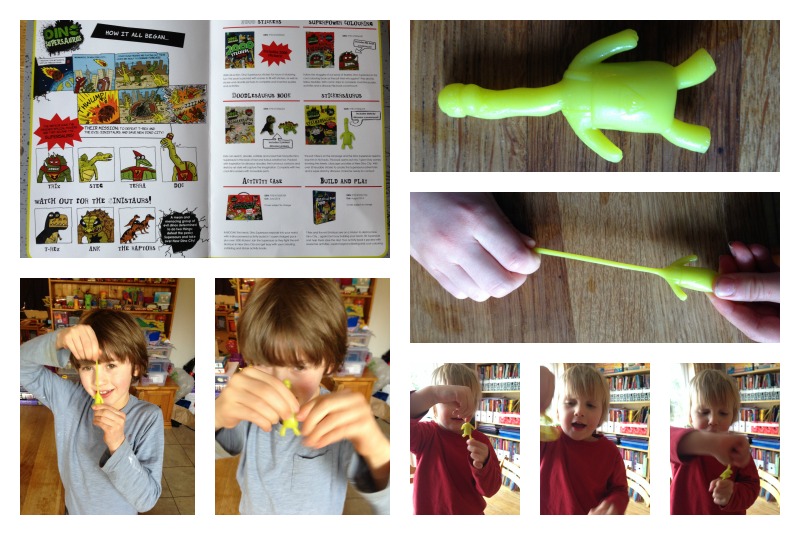 All the children were very happy to test the books, and of course the all-important free gifts!
The little ones loved the stretchy dinosaur and the flick book, which kept them occupied while the big boys read the activity books in more detail.
The children have had a very happy afternoon colouring, sticking and playing.  At £3.99 each, the books are good value for money.  There's plenty in them to occupy older children, and they are also appealing to younger ones who can complete the colouring and sticker activities with a little help.
We were sent the books free of charge for the purpose of this review.