It's always a good sign for me if a book leads to an outbreak of creativity and that has certainly happened with our latest book from Parragon.
Bunny Loves to Learn, by Peter Bently, is an appealing story about bunny and friends who are learning about various topics from knights to Ancient Egypt.  The younger children in particular enjoyed the story, but all four of them had fun using some of the ideas in the book to do some learning and creating of their own.
Monkey made a pyramid out of chairs and blankets, while the other three made shields (I don't seem to have a picture of Owl's for some reason.)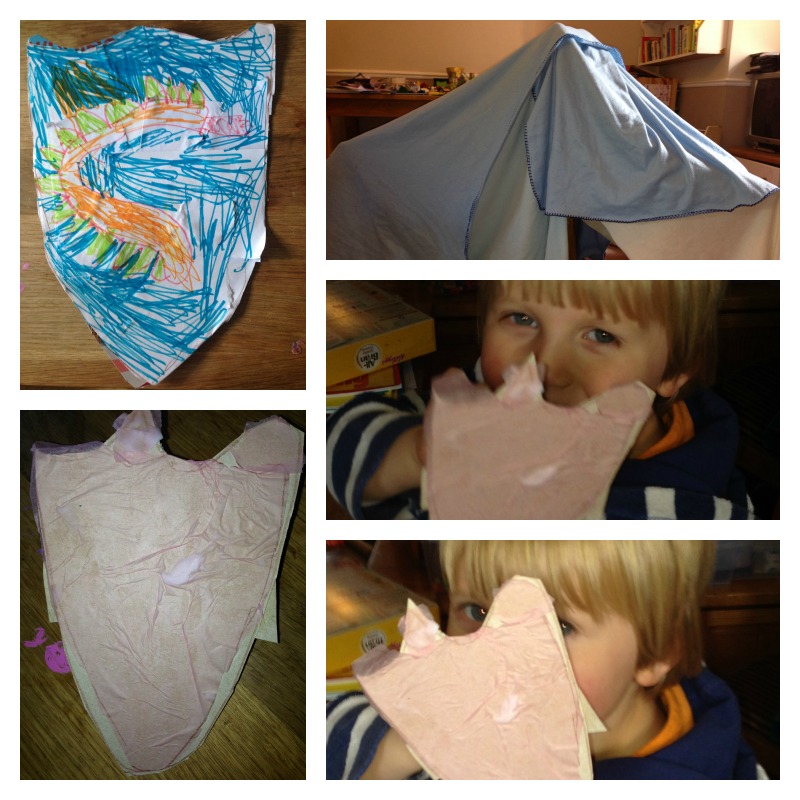 The next day some of our home educated friends came round and we had a history morning together.  We read some books about Ancient Egypt, and the children mummified soft toys and made death masks for them.
Thank you Parragon for sending us this book which gave us the inspiration for a lot of creative fun.
We have been sent a free copy of the book for the purpose of this review.
Bunny Loves to Learn, written by Peter Bently, illustrated by Emma Foster and Deborah Melmon, Parragon, £5.99, paperback.